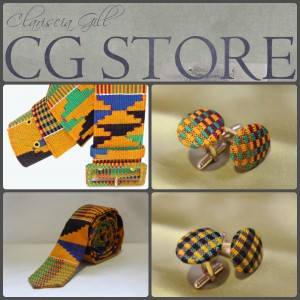 http://www.clarisciagill.com/products.php?cat_id=125&title=Shop
The Kente Cloth is an ever popular pattern that has been admired by many people across the globe. When looking at Clariscia Gill's modern adaptation of the cloth, it inspired me to research into it's history.
It was first conceived in a village called Bonwire by the Ashanti people of Ghana, and has become a huge part of their history.
It is said that two farmers, who were brothers, from the village, came across a spider spinning a web and were completely fascinated by the beauty of the pattern. They then decided they would try to recreate what they had seen using black and white Raffia fibres (from a Raffia Tree).
Although they created the first Kente Cloth using this material, after they presented what they had made to their King (Nana Osei TuTu), the cloth started to be made using the costly fabric of imported silk, therefore becoming associated with Ashanti royalty. The cloth was then used in global trade for many things such as ivory, gold and even slaves.
It is also said that men became the sole manufacturers of the cloth as women's menstrual cycles were thought to interfere with the production of the Kente Cloth …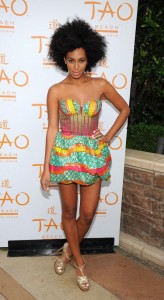 As time went on, the materials of the cloth evolved and     cotton and rayon became the more popular choice,           making it more affordable for a wider range of people.     To this day, the patterned cloth is just as popular as it     was, if not more! Being styled by celebrities such as         Solange Knowles, hip hop group Salt N' Pepa and             designer Clariscia Gill! Check out her online store where Kente Cloth Belts and other items using this fabric are     available for purchase.
BY Kessie White