If a hat and a wig had a love child, this would be the result.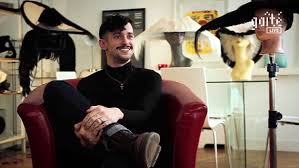 At aged just 28 years old, Charli Le Mindu has worked with just about every top avant-garde performance artiste you could think of including, Lady Gaga, Cirque du Soleil performers to current stage sensation, FK Twigs. Charli maintains however, that his all time favourite clients are, the many little old ladies who trek to his Parisienne Atelier for the regular hats he designs and makes for them.
His story is charted in his newly released book; Haute Coffieur, charting his humble beginnings to his rapid status as re-known mix of, hairdresser, come milliner, come wig maker.
Great visuals in this book and we at CGHQ recommend it for budding fashion students;
http://www.amazon.co.uk/Haute-Coiffure-Charlie-Mindu/dp/1909399647