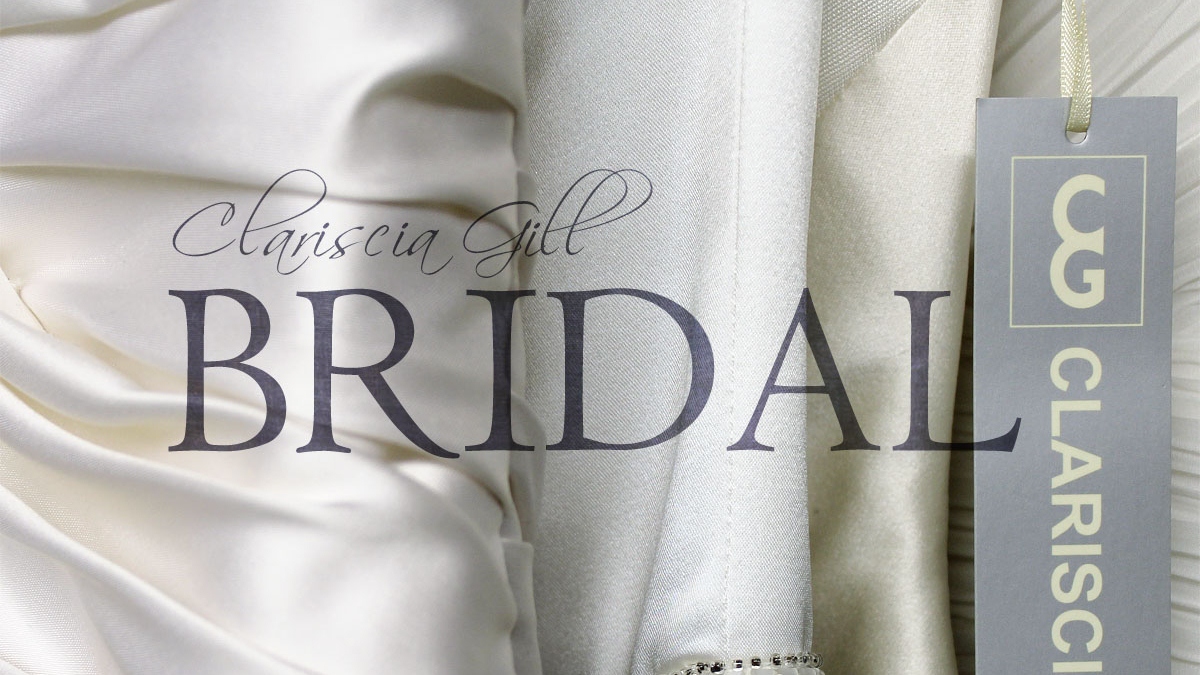 The Service:
At CG Bridal we know that you want your wedding dress to be sculpted to your very own standards of perfection, and that every wedding day is unique. Most importantly, we recognize that aside from the venue and the vehicle, the make-up and the music, you should be the focal point of your guest's admiration. Throughout the creation process, your inspiration and ideas will be the leading factor in the design of your sensational gown, whilst Clariscia's expertise and precise hand-crafting will ensure that you'll walk down the aisle in harmony with the elegance of bespoke couture.
The Process:
Now that you have decided on the must have dress for your wedding, we will take details of your order and any special requirements and process it with a deposit payment which can be made by the following options;
50% deposit with balance due on collection.
Payments of 3 instalments, we will remind you when they are due and keep track for you.
We can set up a direct debit for up to five instalments and track for you.
A detailed set of your measurements will now be taken to ensure the gown fits in all the right places, If you intend to be losing weight along the way, now's the time to tell us so we may allow for this aspect when planning your fitting as it will be better to start the measuring process later down the line if you intend to slim down considerably.
A personal sketch of your dress and a sample cutting of the fabric will be presented to you to assist in the vital process of matching all those important aspects like your shoes, accessories, flowers and make up.
Now, its time to start thinking about what accessories you might need to go with your gown. You might fancy a tiara, veil, or head piece or are not sure what shoes and jewellery. What do you wear underneath the dress? Don't Panic! We are here to assist and have our own supply of jewellery for you to choose from which has been carefully selected to complement the dress styles.
We will roughly asses how many fitting you will need; this will usually be determined by the style of your dress and of course, how soon the wedding is taking place. But please be flexible as nobody is exactly the same shape. Allow for two to three fitting s excluding measuring and collection.
The first fitting is often a dummy urn of the bodice shape to ensure the shape is correct for you. This dummy prototype is made in a cotton fabric and is called a toile. We like to use this process as whilst it helps to get the right fit, it also protects your delicate real fabric from being over handled in its journey into your special gown.
Finally we will discuss with you how you want to package your gown, you may choose for it to be boxed in copious delicate layers of tissue paper, or lovingly wrapped and hung in a dress bag and off you go.