On what was to become, the hottest UK bank holiday, ever recorded, the wedding of Barny to Yolanda took place. Clariscia had been commissioned to dress the parents of the groom and accepted the kind invtation from the family to also attend the wedding. The setting of Addington Palace in Surrey could not have been more perfect as the sun beamed down upon the elegant bridal party.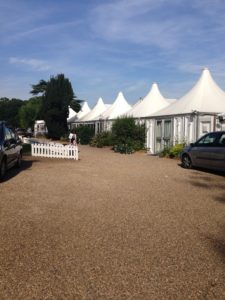 The days start of a glorious sunrise set the tone. During the journey to Surrey along with her guest Gracia, for the 11am start, it was clear that nothing was going to deter the gorgeous sunshine as it just got hotter! Clariscia fashioned herself an impromtu, much needed hat for shade using her fan, drawing much amusement from her fellow guests. A fellow guest Tana looked amazing in a delightful apricot silk taffetta dress with tulle upper bodice, complimenting her stunning short hair crop. It was a photo opportunity not to be missed as the colour was so alike Clariscia's rich golden silk, Gele-toga, CG Couture dress.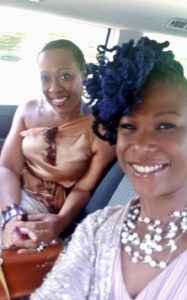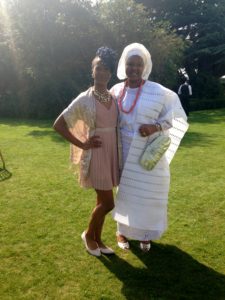 Th proud mother of the groom let us all know exactly how thrilled and excited she was in her CG Couture outfit and at this marriage union, with her adorable, ebullient outpourings of acclamation throughout the ceremony.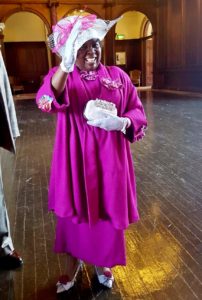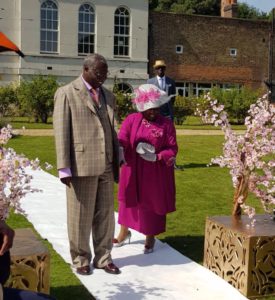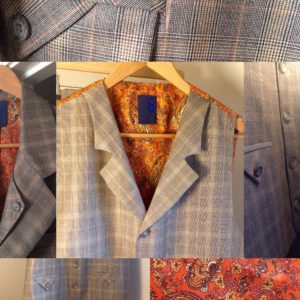 Ceremony completed with the assistance throughout of the superb live band, onto the marquee for the latter proceedings and celebrations to bring to an end, a perfect day.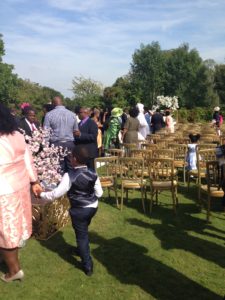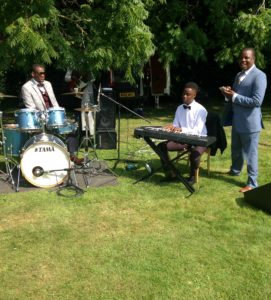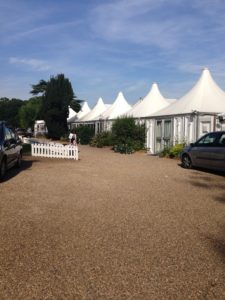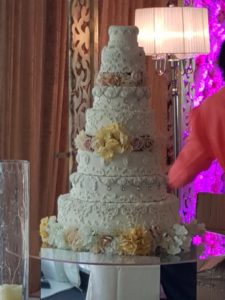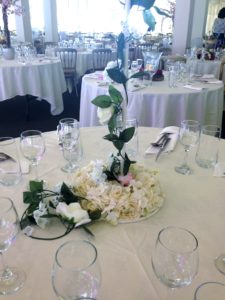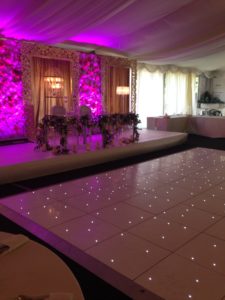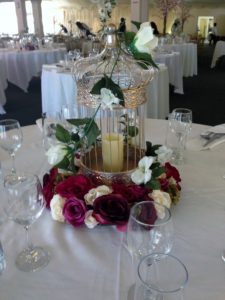 Congratulations from us at CGHQ to the happy couple, we extend our warmest wishes for a long and happy marriage.