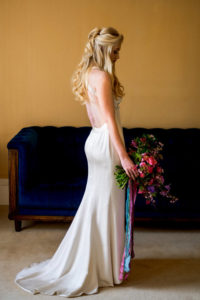 CG Bridal were delighted to be invited to participate in a photoshoot at Ringshall Grange, the stunning Moated Suffolk Manor House. Here is the first of the three looks shot featuring wedding dress styles; Caroline and Charli by Clariscia Gill Bridal.
Jewelled Geometric Photoshoot 2017
Credits
Photography: Dominic Whiten photography. http://www.dominicwhiten.co.uk. Coordination, planning and styling: Your Wedding Your Way. http://www.yourwedding-yourway.co.uk. Venue: Ringshall Grange. Florist: Moss and Stone Uk. https://www.mossandstone.co.uk. Cakes and cookies: Mon Annie Cakes. https://monanniecakes.com. Hair and make up: Aria Mua. http://www.aridalmakeup.com. Model: Katie White. https://www.starnow.co.uk/katiewhite42. Dresses: Clariscia Gill Bridal . http://clarisciagill.com. Stationery: Dimitria Jordan. https://dimitriajordan.co.uk . Ribbons and runners: Silk and Purl. http://www.silkandpurl.co.uk. Crockery, napkins and coloured glassware: Couvert Hire. http://couvert.co.uk.
Published on: Bespoke Bride